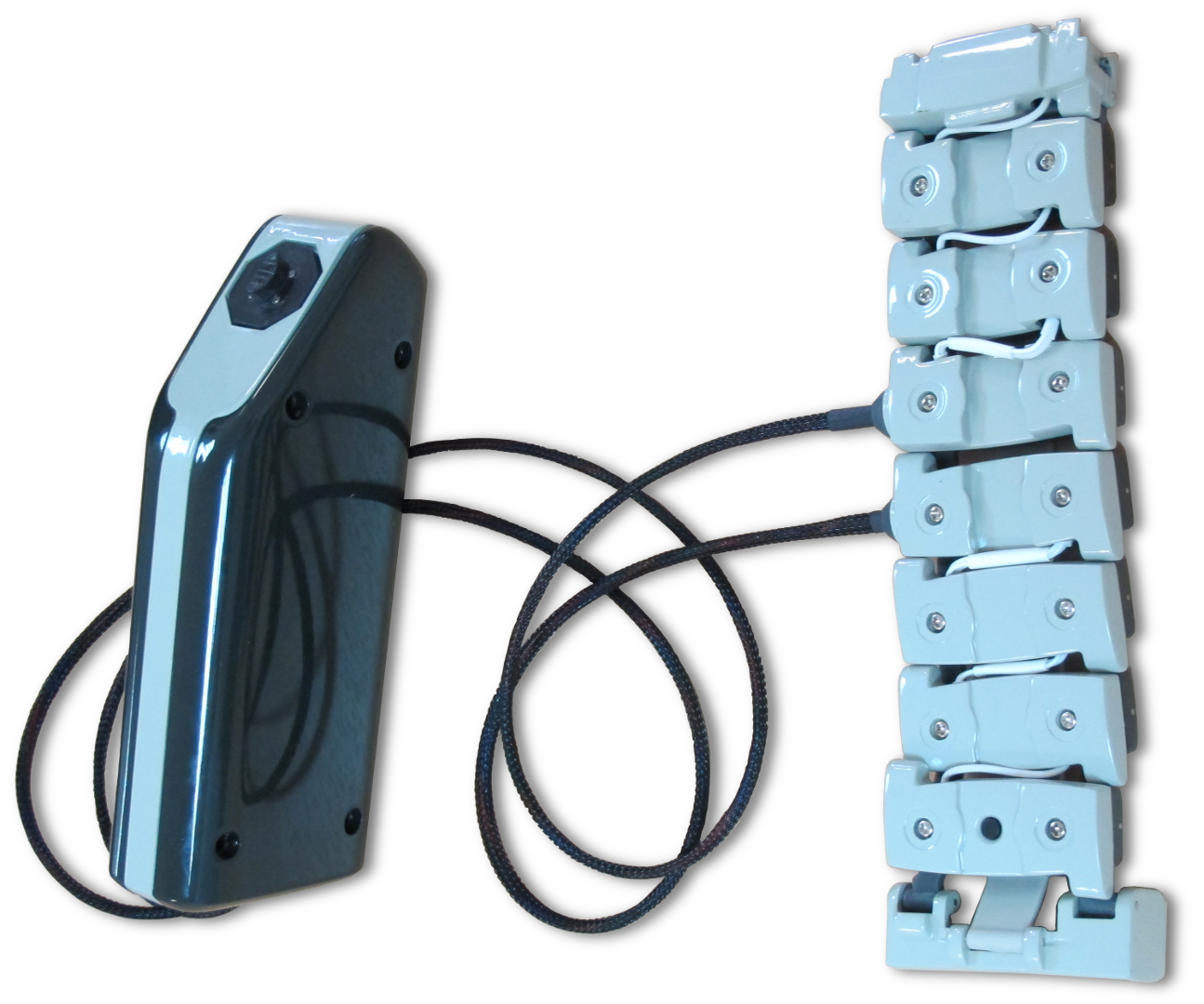 Pedestrian navigation by haptic system.
On the move, the visual and auditory space is overloaded with information. With TICTtact, you can view your navigation information via touch, thanks to its tactile interface.
The product consists of a case and a bracelet. The user holds the case by hand and receives the directions to follow via his thumb. On the wrist is adjusted the bracelet which will transmit rhythmic and targeted vibrations, to inform curiosities of course, information points travelers and others, according to a haptic language studied.
The TICTact project is carried out in collaboration with Armines, Camineo, CEA List, Mines ParisTech, RATP and Université Paris 8.
This project was supported by ANR and SYSTEMATIC.
Characteristics:
Bracelet of 8 vibrators for a versatile haptic language
Power adjustable by PWM
Bluetooth
Autonomy of 12 hours
Bracelet adaptable to the cuffs of all sizes