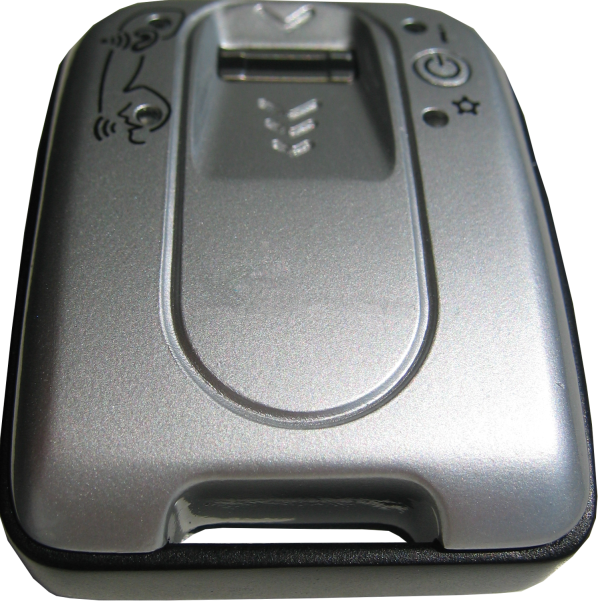 Communication platform for secure payment or population census …
Technology for the inviolable authentication of persons participating in a telephone conversation by the use of a nomadic biometric sensor.
This solution and the associated computer treatments render the operations falsifiable.
Composed of a badge (biometric), a terminal and an application software that ensure this authentication by the acoustic transmission of the data of a fingerprint (e-CALL in particular).
These solutions, adapted to all types of voice telephones (fixed, mobile, encrypted, radio, …), are technically validated and are certifiable EAL.
Badge functions:
Digital Fingerprint Sensor
Bidirectional analog audio interface
Cryptographic protection AVA-VAN5
E-CALL protocol for interoperability of any telephone system
Low consumption
Compact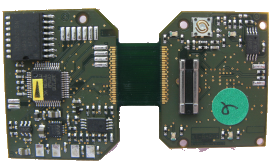 Functions of the terminal:
Management of a PSTN telephone line
Ethernet interface
USB OTG
Bidirectional analog audio interface
Technical characteristics of the badge:
Telephone communication protocol DTMF, FSK and e-CALL
2.4Ghz radio interface protocol 802.15.4
TouchStrip (slider) type imprint sensor TCD50 + TCS5B
RTC TCXO +/- 1ppm
Processor STM32, Cortex M3
Pille Lithium Thionyl Chloride, 1600 mAh
Cryptography AES 128
Microphone sensitivity at 58dB
Technical characteristics of the terminal:
Processor STM32, Cortex M3
RTC Modem V34
Digital inputs / outputs
2.4Ghz radio interface protocol 802.15.4
100BT POE Ethernet Interface